Robert G. Rose
Chairman of the Board of Trustees, Morristown, NJ
Bob has been a life-long collector beginning at age seven in 1950. He has fond memories as a teenager of attending FIPEX, as well as many ASDA shows at the 71st Infantry Regiment Armory in New York and numerous visits to Nassau Street. While attending graduate school at Columbia University, he worked at Robert A. Siegel Auction Galleries and assisted in writing up the Lilly, Neinken and Katherine Matthies collections for auction. Following graduation from law school, he pursued a successful 40-year career as an attorney while always remaining an active collector and a supporter of organized philately.
Bob is a member of the American Philatelic Society, The Collectors Club, the U.S. Philatelic Classics Society, the United States Stamp Society and the New Jersey Postal History Society. He currently serves as the President of the New Jersey Postal History Society and as co-editor of its award winning quarterly journal, NJPH, to which he has contributed many articles. He has served for over a dozen years as Chair of NOJEX, the annual WSP show and as a member the Council of Philatelists for the Smithsonian's National Postal Museum in Washington. He has been a member of The Philatelic Foundation's Board for nearly 18 years and served as its secretary and vice-chair before his election as Chair in 2012. For over the last 35 years, he has collected New Jersey stampless covers.  His exhibit has won four Grand Awards in Word Series competition and was awarded a gold medal at NY2016.
Daniel J. Ryterband
New York, NY
Daniel lives with his wife and three children in suburban New York City and is president of Frederic W. Cook & Co., which provides consulting services to corporate boards in the areas of executive compensation and human resources strategy. He is a graduate of Rutgers University and holds an MBA from the Leonard N. Stern School of Business at New York University. He also holds several professional designations related to executive compensation and employee benefits.
He has numerous collecting interests including US Classics on and off cover, Confederate States postal history, Civil War postal history and prisoner of war covers, free franks, carriers and local posts, and New York State postal history. Dan is a member of the American Philatelic Society, the U.S. Philatelic Classics Society, the Confederate Stamp Alliance, the Carriers & Locals Society, the New York Collectors Club, and the United Stamps Stamp Society.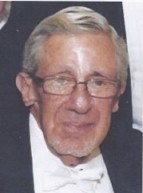 George J. Kramer
Chairman Emeritus, Clifton, NJ
George attended the University of Pennsylvania, Wharton School and graduated in 1958. Since, he has been a successful builder of homes and apartments for over 40 years.
He is widely known in the philatelic world, at both national and international levels. He was the Chairman of the Philatelic Foundation from 2005-2011. Over the years, he has held numerous posts and positions in the American Philatelic Society and has been a 5-time U.S. Commissioner to International stamp shows assisting exhibitors from the United States. George is a well-known author of "United States Telegraph Stamps and Franks" (1992) and co-author, along with Richard C. Frajola and Steven C. Walske, of "The Pony Express: a Postal History" (2005).
His accolades include signing the Role of Distinguished Philatelists (2005) and the Luff Award (2013) for Exceptional Contributions to Philately. His collecting interests have garnered international attention having won the Grand Prix National (Pacific 1997), Grand Prix (Australia 2005) and Grand Prix d'honeur (Brazil 2013) for his U.S. Domestic Mails, 1776-1869. He is also a 9-time Champion of Champions participant, with 6 different collections, having won this prestigious title on three occasions.
Fred F. Gregory
Palos Verdes Estates, CA
Fred was born and raised in California. He received his B.A. degree at UC Berkeley and his J.D. from UC Berkeley's Boalt Hall. Afterward, with the exception of three years active duty as a legal officer in the United States Coast Guard, he practiced law with the Los Angeles based law firm Gibson, Dunn & Crutcher from 1965 until his retirement from the partnership at the end of 2003, specializing in the area of business litigation. He and his wife Carol were married in 1967 and raised a daughter and three sons.
Fred became a trustee of the Philatelic Foundation in 2011. A stamp collector from boyhood days, he has focused his philatelic interest on the stamps and postal history of 19th century Hawaii for the past 40 years. Mentored by Hawaii collectors Thurston Twigg-Smith, Wallace Beardsley, Ed Burns and others from the prior generation, Fred became a recognized expert in Hawaiian philately. In the late 1990s, he created Post Office in Paradise, Mail & Postage Stamps of Nineteenth Century Hawaii (see www.hawaiianstamps.com). He has authored numerous articles on Hawaii stamps and postal history; he authored "Hawaii Foreign Mail to 1870", a three volume set edited by Robert Odenweller and published by the Philatelic Foundation in 2012, earning numerous awards at the national and international level. Fred is a member of the governing boards of several philatelic organizations.
Fred and Carol enjoy their family, including four granddaughters, and add travel, the Bancroft Library at UC Berkeley, football (i.e. soccer) and reading to their interests.

Dr. Peter P. McCann
Sarasota, FL
Peter's collecting interest revolves around the islands of the Caribbean and the South Atlantic. His enthusiasm is easily reflected in his service of co-editing and co-authoring numerous books and articles relating to this field.
Peter is known as an ambassador to the philatelic community through his hands-on approach towards organized philately. In the realm of exhibitions, he is a nationally accredited chief judge with the American Philatelic Society (APS) having judged over 125 shows since 1986. Also, he has been the APS delegate to the F.I.P. from 1997 to 2005. Internationally, he is currently serving as the Vice President of the F.I.P., a position held since 2004. As a collector, he has managed to win three national grand awards with different exhibits.
In addition to his work in exhibitions, he has also held numerous positions within the APS, including the positions of Vice President and ultimately President for two terms until 2003 after which he continued to serve on the board. He also served as the Co-Chairman of the Council of Philatelists of the Smithsonian National Postal Museum.
Over the years, Peter has been awarded by various organizations for his service to philately. These awards include being a Fellow of the Royal Philatelic Society London and Royal Philatelic Society of Canada, the APS Luff Award (2008), the Eugene Klein Memorial Award, and the Collectors Club New York Alfred F. Lichtenstein Award (2010), among others. This culminated to his signing of the Roll of Distinguished Philatelists in 2007 – the penultimate honor in world philately.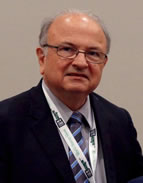 Stephen Reinhard
Vice Chairman, Mineola, NY
Stephen is an active member of the philatelic community. He is well-known amongst organized philately as being the current President of the American Philatelic Society along with serving on the board of various groups and organizations including The Collectors Club of New York (Board of Governors and Program Chairman), American Air Mail Society (Treasurer) and New York 2016 Stamp Show (Organizing Committee in charge of Judges and Judging). He is the past-President of the Collectors Club of New York and the American Air Mail Society.
In regards to exhibiting, Stephen is an accredited F.I.P. international philatelic judge having past served as the Chairman for the F.I.P. Aerophilately Commission. Domestically, he is an American Philatelic Society accredited judge and jury chairman having past served as the Chairman for the Committee on the Accreditation of National Exhibitions and Judges.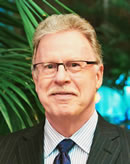 Mark S. Schwartz
Philadelphia, PA
Mark retired in 2008 as Senior Director of Global Product Strategy at GlaxoSmithKline pharmaceuticals after a 37-year career that spanned organic chemistry, product marketing and strategic planning.
Mark's philatelic collecting interests focus primarily on the postal history of Boston and Essex County, Mass; the NY Postmaster Provisional; and transatlantic mail. He has written articles for the Chronicle of the U.S. Classic Postal Issues; the Collectors' Club Philatelist; the American Philatelic Congress Book; the India Post; and the Massachusetts Spy. Mark is a member of the American Philatelic Society; the U.S. Philatelic Classics Society (as Asst. Treasurer); the Postal History Society; the Carrier & Locals Society; the New York Collectors Club; and the Greater Philadelphia Stamp & Collectors Club. He serves as a member of the boards of the Philatelic Foundation; the U.S. Philatelic Classics Society; the Philadelphia National Stamp Exhibition; and the Institute of Analytical Philately.

Charles F. Shreve
Dallas, TX
Charles Shreve is a life-long philatelist who has made a career of his hobby for the past 40 years. In the early 1980's Charles developed an innovative style of describing and presenting stamps in auction catalogues, which allowed him to be counted among the premier auctioneers of high-quality U.S. and International stamps.
In 1993 he started Shreves Philatelic Galleries, and the firm quickly rose to a leading position in the international philatelic marketplace. Among the many important international sales held by Shreve Philatelic Galleries are the Gibralter British Commonwealth, Dr. Buranasombati Great Britain, the now-famous series of foreign collections formed by William Gross, the Cunliffe collection of Inverted Centers and Dr. Maisel Cayman Islands. Charles is now Director for Robert A. Siegel International.
Carl Contiguglia
New York, NY
Carl is a Managing Director at Morgan Stanley and has provided financial advice and raised capital for large corporate clients globally for 25 years and currently serves as Global Head of the firm's Natural Resources Group. Carl received his A.B. with distinction from Cornell University's College of Arts & Sciences and his M.B.A. with distinction from Cornell's Johnson Graduate School of Management.
Carl is a student of Postmaster Provisionals, Carriers and Locals, Western Expresses, Italian States and Hawaiian Philately.
Carl resides in Manhattan with his wife and two daughters.

Dr. Vernon Morris, Jr.
Secretary, Florida
Dr. Morris is a sixty-eight year old orthopedic spine surgeon who has also doubled as a US Classics collector, exhibitor and postal history research author. Dr. Morris was the winner of the 2006 Champion of Champions competition for his Philadelphia Locals and Carriers postal history exhibit. Dr. Morris also won the USPCS Susan MacDonald award in 2003 and 2011. Vern has authored over 25 articles, many in The Penny Post, the Journal of The Carriers and Locals Society. Vern is a student of Philadelphia Carriers and Locals, and United States Colonial Mail and hopes to eventually exhibit United States Colonial Mail.
Vern resides in Florida with his wife Pam.
Harry A. Olivar, Jr.
Treasurer, Los Angeles, California
Harry A. Olivar, Jr. was introduced to stamp collecting at age 7, when he received a small worldwide album for Christmas. When he was 8 years old, his father pulled his own stamp collection out of storage in his grandparents' garage, and piles of used stamps soon overwhelmed the living room and other areas of the house. He has fond memories of going through stamp approval packets from H.E. Harris & Co., Jamestown Stamp Co., and the like with his father. Harry, an Eagle Scout, earned the Stamp Collecting Merit Badge in 1978, with his father as counselor. Harry's grandfather often took Harry to Superior Stamp & Coin, where his grandfather was well known. He gave Harry a mint set of Graf Zeppelin stamps as a gift when he graduated from college. Harry began assembling a serious stamp collection about 15 years ago, focusing on U.S. mint and used, with recent emphasis on PF-graded items and on Officials and Newspaper stamps.
Harry is a graduate of Yale University, where he was Captain of the 1985 Yale Heavyweight Crew, and of Harvard Law School, where he served as an Executive Editor of the Harvard Law Review. Following his graduation from law school Harry served as a law clerk on the United States Court of Appeals for the Ninth Circuit in Los Angeles. After his clerkship, Harry joined Sullivan & Cromwell in New York as a litigation associate. In 2000 he joined Quinn Emanuel Urquhart & Sullivan LLP, in Los Angeles as a litigation partner; where he currently serves as co-chair of the firm's national securities practice, specializing in financial litigation.
Harry lives with his wife Leigh and a blended family of five sons in the Pasadena area.