Robert G. Rose
Chairman of the Board of Trustees, Mendham, NJ
Bob has been a life-long collector beginning at age seven in 1950. He has fond memories as a teenager of attending FIPEX, as well as many ASDA shows at the 71st Infantry Regiment Armory in New York and numerous visits to Nassau Street. While attending graduate school at Columbia University, he worked at Robert A. Siegel Auction Galleries and assisted in writing up the Lilly, Neinken and Katherine Matthies collections for auction. Following graduation from law school, he pursued a successful 40-year career as an attorney while always remaining an active collector and a supporter of organized philately. He has been a member of The Philatelic Foundation's Board for 20 years and served as its secretary and vice-chair before his election as Chair in 2012.
Bob serves as a governor of The Collectors Club, a Board member of the United States Stamp Society, and holds memberships in the American Philatelic Society, the United States Philatelic Classics Society, the Association of Philatelic Exhibitors and the Royal Philatelic Society of London in which he was elected a Fellow of the Royal. He currently serves as the President of the New Jersey Postal History Society and as co-editor of its award winning quarterly journal, NJPH, to which he has contributed many articles. He has served since 2000 as Chair of NOJEX, an annual WSP show and was a member of the Smithsonian's National Postal Museum's Council of Philatelists for over a decade. For the last 35 years, he has collected and exhibited New Jersey stampless covers in both domestic and international shows.
Daniel J. Ryterband
New York, NY
Daniel and his wife live in suburban New York City and have three children. He is Chairman and Chief Executive Officer of FW Cook & Co., which provides consulting services to corporate boards in the areas of executive compensation, human resources strategy and corporate governance. He is a graduate of Rutgers University and holds an MBA from the Leonard N. Stern School of Business at New York University. He also holds several professional designations related to executive compensation and employee benefits.
He has numerous collecting interests including US Classics on and off cover, U.S. Civil War postal history, U.S. free franks, and early inland waterway covers. He maintains specialist collections of the U.S. 1847 issue, the U.S. 1930 Graf Zeppelin issue and several other 20th century U.S. issues. Dan is an avid exhibitor and has formed multiple award winning 8-frame and single-frame displays. He is a member of the American Philatelic Society, the U.S. Philatelic Classics Society, the Civil War Philatelic Society, the United States Stamp Society, the Club de Monte Carlo, the Philatelic Specialists Society of Canada, and several other specialist societies. He is a Fellow of the Royal Philatelic Society of London, a governor of the Collectors Club in New York City, and a member of the Council of Philatelists at the Smithsonian's National Postal Museum. Dan served for many years as the Treasurer of the Philatelic Foundation and has served as the Chair of the Foundation's Overturns Committee since its formation.
George J. Kramer
Chairman Emeritus, Clifton, NJ
George attended the University of Pennsylvania, Wharton School and graduated in 1958. Since, he has been a successful builder of homes and apartments for over 40 years.
He is widely known in the philatelic world, at both national and international levels. He was the Chairman of the Philatelic Foundation from 2005-2011. Over the years, he has held numerous posts and positions in the American Philatelic Society and has been a 5-time U.S. Commissioner to International stamp shows assisting exhibitors from the United States. George is a well-known author of "United States Telegraph Stamps and Franks" (1992) and co-author, along with Richard C. Frajola and Steven C. Walske, of "The Pony Express: a Postal History" (2005).
His accolades include signing the Role of Distinguished Philatelists (2005) and the Luff Award (2013) for Exceptional Contributions to Philately. His collecting interests have garnered international attention having won the Grand Prix National (Pacific 1997), Grand Prix (Australia 2005) and Grand Prix d'honeur (Brazil 2013) for his U.S. Domestic Mails, 1776-1869. He is also a 9-time Champion of Champions participant, with 6 different collections, having won this prestigious title on three occasions.
Dr. Peter P. McCann
Sarasota, FL
Peter's collecting interest revolves around the postal history of the islands of the Caribbean and the South Atlantic. His enthusiasm is easily reflected in his service of co-editing and co-authoring numerous books and articles relating to this field as well as several philatelic exhibits.
He is a graduate of Columbia University, and then received a PhD in Molecular Biology from Syracuse University. Subsequently he was a Fellow at the National Institutes of Health in Bethesda, MD. Later in his scientific career he was President of British Biotech USA and then President of the University of Maryland Biotechnology Institute.
Peter is known as an ambassador to the philatelic community through his hands-on approach towards organized philately. In the realm of exhibitions, he is a nationally and internationally accredited judge and served as Director and also Vice President of the FIP for twelve years. As a collector, he has managed to win a number of national grand awards with several different exhibits.
In addition to his work in exhibitions, he has also held numerous positions within the APS, including the positions of Vice President and then President for two terms. He is again currently an APS Director at Large. He also served as the Co-Chairman and then Member of the Council of Philatelists of the Smithsonian National Postal Museum for seven years.
Over the years, Peter has been awarded by various organizations for his service to philately. These awards include Fellow of the Royal Philatelic Society London and Royal Philatelic Society of Canada, the APS Luff Award (2008), the Collectors Club New York Alfred F. Lichtenstein Award (2010), and the Neinken Medal of The Philatelic Foundation (2016) among others. A culmination was his signing of the Roll of Distinguished Philatelists (RDP) in 2007 – the ultimate honor in world philately.
Stephen Reinhard
Vice Chairman, Mineola, NY
Stephen is an active member of the philatelic community. He is well-known amongst organized philately as being the current President of the American Philatelic Society along with serving on the board of various groups and organizations including The Collectors Club of New York (Board of Governors and Program Chairman), American Air Mail Society (Treasurer) and New York 2016 Stamp Show (Organizing Committee in charge of Judges and Judging). He is the past-President of the Collectors Club of New York and the American Air Mail Society.
In regards to exhibiting, Stephen is an accredited F.I.P. international philatelic judge having past served as the Chairman for the F.I.P. Aerophilately Commission. Domestically, he is an American Philatelic Society accredited judge and jury chairman having past served as the Chairman for the Committee on the Accreditation of National Exhibitions and Judges.
Mark Schwartz
Philadelphia, PA
Mark retired in 2008 as Senior Director of Global Product Strategy at GlaxoSmithKline pharmaceuticals after a 37-year career that spanned organic chemistry, product marketing and strategic planning.
Mark's philatelic collecting interests focus primarily on the postal history of Boston and Essex County, Mass; the NY Postmaster Provisional; and transatlantic mail. He has written articles for the Chronicle of the U.S. Classic Postal Issues; the London Philatelist; the Collectors' Club Philatelist; the American Philatelic Congress Book; the India Post; and the Massachusetts Spy. Mark is a member of the American Philatelic Society; the U.S. Philatelic Classics Society; the Postal History Society; the Carrier & Locals Society; the New York Collectors Club; and the Greater Philadelphia Stamp & Collectors Club. He serves as a member of CANEJ; and the boards of the American Philatelic Society; Philatelic Foundation; the U.S. Philatelic Classics Society; the American Association of Philatelic Exhibitors; and the Institute of Analytical Philately.
Charles F. Shreve
Naples, Florida
Charles is a life-long professional philatelist who has made a career of his hobby for more than four decades. In the early 1980's Charles developed an innovative style of describing and presenting stamps in luxuriant auction catalogues, which allowed him to be counted among the premier auctioneers of high-quality U.S. and International stamps and postal history. In 1993 he founded Shreves Philatelic Galleries, and the firm quickly rose to a leading position in the international philatelic marketplace. In 2007 he sold his firm to an international auction company based in London and became an independent consultant for high end collectors. In 2012 he joined Robert A. Siegel Auction Galleries as its Director of their International auctions. In his career Charles has been involved in the sale of nearly one billion dollars' worth of rare philatelic material.
Charles maintains numerous memberships in the hobby, including being a life member of the American Philatelic Society, the U.S. Philatelic Classics Society and the American Stamp Dealers Association. In addition, Charles is a Fellow of the Royal Philatelic Society of London. And for the past 20 years, he has been on the Council of Philatelists at the Smithsonian National Postal Museum and was recently appointed as its chair person. In 2019 Charles was awarded the prestigious Smithsonian Philatelic Achievement Award.
Charles lives in Naples, Florida, along with his wife, Michelle.

Dr. Vernon Morris, Jr.
Secretary, Florida
Dr. Morris is a sixty-eight year old orthopedic spine surgeon who has also doubled as a US Classics collector, exhibitor and postal history research author. Dr. Morris was the winner of the 2006 Champion of Champions competition for his Philadelphia Locals and Carriers postal history exhibit. Dr. Morris also won the USPCS Susan MacDonald award in 2003 and 2011. Vern has authored over 25 articles, many in The Penny Post, the Journal of The Carriers and Locals Society. Vern is a student of Philadelphia Carriers and Locals, and United States Colonial Mail and hopes to eventually exhibit United States Colonial Mail.
Vern resides in Florida with his wife Pam.
Harry A. Olivar, Jr.
Treasurer, Los Angeles, California
Harry A. Olivar, Jr. was introduced to stamp collecting at age 7, when he received a small worldwide album for Christmas. When he was 8 years old, his father pulled his own stamp collection out of storage in his grandparents' garage, and piles of used stamps soon overwhelmed the living room and other areas of the house. He has fond memories of going through stamp approval packets from H.E. Harris & Co., Jamestown Stamp Co., and the like with his father. Harry, an Eagle Scout, earned the Stamp Collecting Merit Badge in 1978, with his father as counselor. Harry's grandfather often took Harry to Superior Stamp & Coin, where his grandfather was well known. He gave Harry a mint set of Graf Zeppelin stamps as a gift when he graduated from college. Harry began assembling a serious stamp collection about 15 years ago, focusing on U.S. mint and used, with recent emphasis on PF-graded items and on Officials and Newspaper stamps.
Harry is a graduate of Yale University, where he was Captain of the 1985 Yale Heavyweight Crew, and of Harvard Law School, where he served as an Executive Editor of the Harvard Law Review. Following his graduation from law school Harry served as a law clerk on the United States Court of Appeals for the Ninth Circuit in Los Angeles. After his clerkship, Harry joined Sullivan & Cromwell in New York as a litigation associate. In 2000 he joined Quinn Emanuel Urquhart & Sullivan LLP, in Los Angeles as a litigation partner; where he currently serves as co-chair of the firm's national securities practice, specializing in financial litigation.
Harry lives with his wife Leigh and a blended family of five sons in the Pasadena area.

Patricia A. Kaufmann
Lincoln, DE
Trish was introduced to Confederate postal history in 1965, which became a lifelong passion. She joined organized philately in 1969 and quickly became engrossed in exhibiting, research, and writing on the subject. In 1970, she became co-editor of the Confederate Philatelist, then sole editor in 1973, holding the position for a record 17 ½ years.
As the first employee of John W. Kaufmann, she became a full-time professional philatelist in 1973. She became one of the first women to regularly call philatelic auctions, perhaps the first in the U.S. In 1989, a year after the untimely death of her husband John, Trish closed the auction house but continued specialized dealing as a sole proprietor.
Trish was editor-in-chief of the award-winning Confederate States of America Catalog and Handbook of Stamps and Postal History, published in 2012. She is the only woman to serve as president of the Confederate Stamp Alliance, now the Civil War Philatelic Society (CWPS). She was an active member of their Authentication Service from 1996-2014, serving as Recording Secretary 1996-2007.
Trish currently serves as Chairman of the Board of Vice Presidents of the American Philatelic Society. She served as the first woman on the board of the American Philatelic Research Library 1983-1989, as well as serving on the boards of numerous other organizations, including the Council of Philatelists of the Smithsonian National Postal Museum.
An avid researcher and author, Trish regularly writes on Civil War stamps and postal history for several different philatelic publications. She was inducted into the APS Writers' Unit Hall of Fame in 2018. She belongs to numerous philatelic organizations, is a Fellow of the Royal Philatelic Society London, and has been honored with many awards and recognitions over the years for exhibiting, research, writing, service, and lifetime contributions to philately.
Wade Saadi
New York, NY
Wade collects 19th and 20th century United States stamps and postal history and is both an accomplished exhibitor and speaker.
He has served as President of several philatelic organizations including The Collectors Club, The American Philatelic Society, The United States Philatelic Classics Society, and World Stamp Show-NY 2016. He served as co-chair of the Smithsonian's National Postal Museum, and currently serves on the Board of the Club de Monte Carlo.
He is the recipient of a number of philatelic awards including the Collectors Club's Lichtenstein Medal, the APS' Luff Award, the Classic Society's Distinguished Philatelist Award, and the PF's Neinken Medal. In addition, he is a signer of The Roll of Distinguished Philatelists awarded by the Philatelic Congress of Great Britain.
Wade's addition to the PF's Board comes at time of great challenge as all of us continue to face Covid-19 on a daily basis. We look to the success of the vaccine to end the scourge of this horrible disease. We are fortunate to have our wonderful hobby to turn to during these difficult times for both pleasure and peace of mind. Throughout, the PF has continued to issue its Certificates of Authenticity, providing the collecting community with what are recognized as the "Gold Standard" of opinions.
Wade has other hobbies including coin collecting, photography, amateur racing, cooking and travel. He lives in New York City with his wife Gail; their son, daughter-in-law and two grandchildren complete their family circle.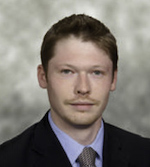 Andrew Titley
Dallas, Texas
Andrew Titley is a lifelong and careerlong philatelist entering into the industry straight out of graduating from the University of St. Andrews (Scotland). He currently holds the position of Vice President at Robert A. Siegel Auction Galleries International. In addition to having a strong working knowledge of philately in general, Andrew specializes in the British Commonwealth. He is responsible for all aspects of the Worldwide portion of Siegel Auctions including building collections and advising clients, procuring consignments, valuing collections, and lot describing for auctions.
Andrew is a member of numerous societies, including the American Philatelic Society, Royal Philatelic Society of London, U.S. Philatelic Classics Society, among many others. In 2022, he was named one of the Linn's Stamp News Most Influential Philatelists. You can often find him traveling throughout the United States and the world attending stamp shows and visiting clients.
Andrew resides in Dallas, Texas, along with his wife Hannah and their two young children. He is a serious collector of World War II prisoner of war mail in the Asian theatre and the topical of elephants on stamps.
Charles Epting
Hudson Valley, NY
Charles Epting is the President of H.R. Harmer Fine Stamp Auctions in New York City. During his time with the firm he has handled a number of significant specialized postal history collections, having conducted the sale of over $25 million worth of stamps and covers before his 30th birthday. Epting has spoken to the Royal Philatelic Society London, the Collectors Club (New York), the Collectors Club of Chicago, and numerous other philatelic organizations, and his articles have appeared in many of the leading journals.
Additionally, Epting currently writes a monthly column titled "The Letter Opener" for the American Philatelist, which is committed to breaking down complex postal history topics in an engaging and approachable manner. He also serves as secretary of the American Philatelic Research Library, chairman of the American Philatelic Society's Committee on the Philatelic Marketplace, and director of the United Postal Stationery Society.
As one of the hobby's youngest professionals, Epting is committed to bringing new life to the study of our nation's postal past. Through his innovative use of social media, online videos, and media appearances, he is continually exploring new ways to bring philately into the 21st Century.
Epting lives in an 1850s farmhouse in the Hudson Valley, and can often be found traveling with his fiancée Olivia.