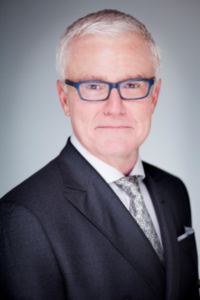 Charles F. Shreve
Charles is a life-long professional philatelist who has made a career of his hobby for more than four decades. In the early 1980's Charles developed an innovative style of describing and presenting stamps in luxuriant auction catalogues, which allowed him to be counted among the premier auctioneers of high-quality U.S. and International stamps and postal history. In 1993 he founded Shreves Philatelic Galleries, and the firm quickly rose to a leading position in the international philatelic marketplace. In 2007 he sold his firm to an international auction company based in London and became an independent consultant for high end collectors. In 2012 he joined Robert A. Siegel Auction Galleries as its Director of their International auctions. In his career Charles has been involved in the sale of nearly one billion dollars' worth of rare philatelic material.
Charles maintains numerous memberships in the hobby, including being a life member of the American Philatelic Society, the U.S. Philatelic Classics Society and the American Stamp Dealers Association. In addition, Charles is a Fellow of the Royal Philatelic Society of London. And for the past 20 years, he has been on the Council of Philatelists at the Smithsonian National Postal Museum and was recently appointed as its chair person. In 2019 Charles was awarded the prestigious Smithsonian Philatelic Achievement Award.
Charles lives in Naples, Florida, along with his wife, Michelle.